Change default installation path
This free snipping tool provides users with the option to adjust the installation path during setup, but it is not recommended to do so. By default, the tool installs in the AppData folder on Windows, which allows it to install updates more easily. This means that users can enjoy the latest features and improvements without any hassle. However, if you do choose to change the installation path, the software may encounter issues with updates and compatibility. It is important to note that changing the installation path is not recommended and can potentially cause problems. Overall, this free snipping tool is a great addition to your Windows toolkit, as long as you install it in the default AppData folder.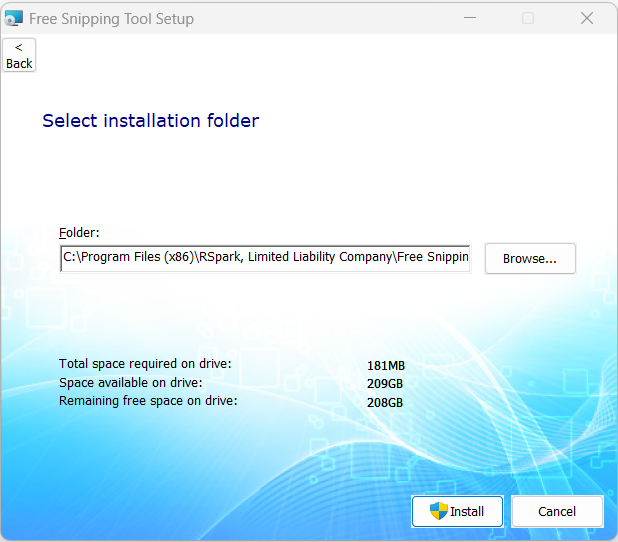 Note: Changing the install path is not recommended. You can install the latest version here.
Note: Uninstall Instructions