Mozilla Firefox Browser Integration
After downloading and installing Free Snipping Tool, we will need to run the Browser Integration Tool below to be able to create a link between the browser extension and desktop software. After this, you can install our Mozilla Extension so you can start Free Snipping Tool right from the Mozilla Firefox browser.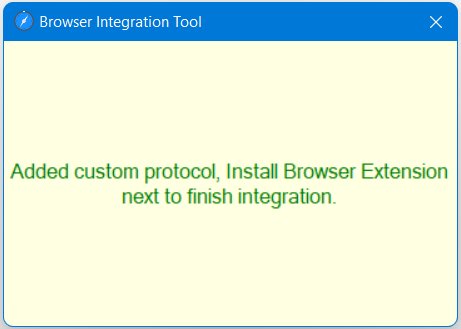 After installing Free Snipping Tool and running Integration Tool, now we can install our Mozilla Firefox Extension from the following links:
https://addons.mozilla.org/addon/free-snipping-tool/
On the extension page, click Add to Firefox to install the extension.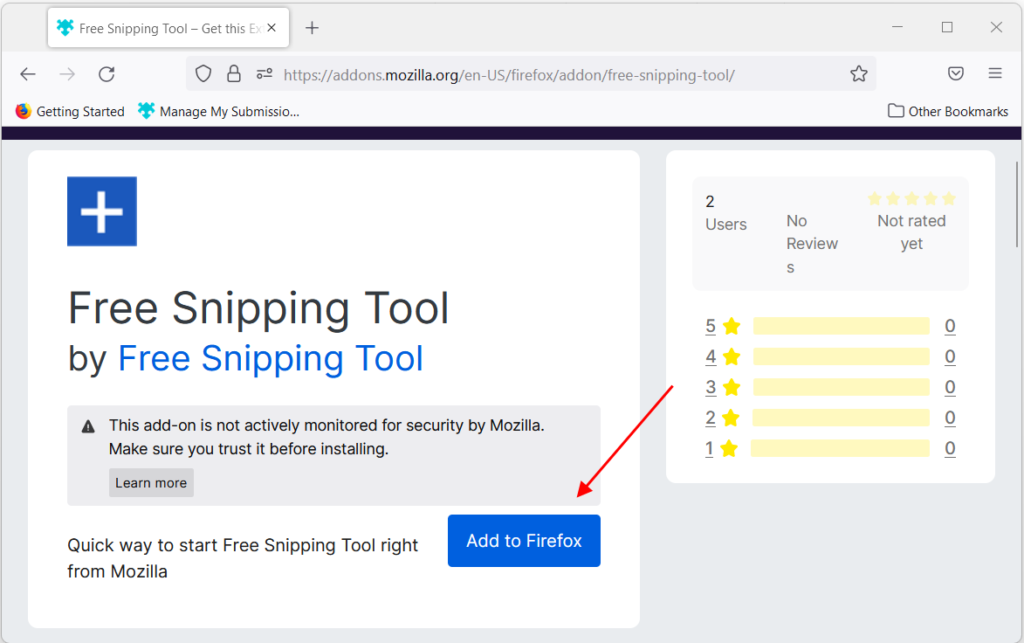 And click Add button.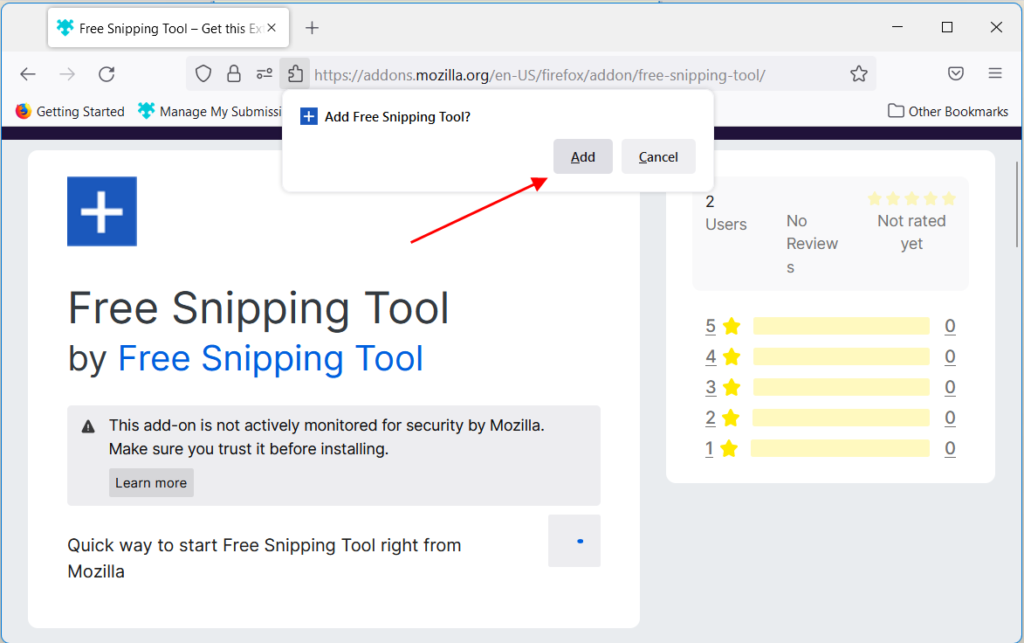 Our Free Snipping Tool Firefox extension is now installed successfully.