Create Photo Collage
Welcome to the Photo Collage Maker user guide. This guide will walk you through the process of using our application to create stunning photo collages quickly and easily with Free Snipping Tool. Follow the steps below to make your own personalized collage.
Launch the Photo Maker: Start the Free Snipping Tool. by running the executable file or launching it from your list of installed applications and click Photo Collage Icon.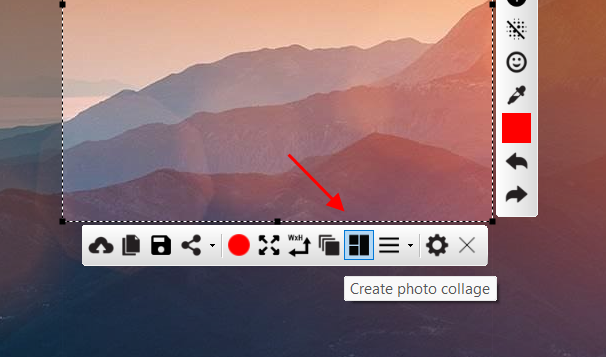 Select the layout: Once the Create Photo Collage form is open, choose the desired layout for your collage by specifying the number of rows and columns you want.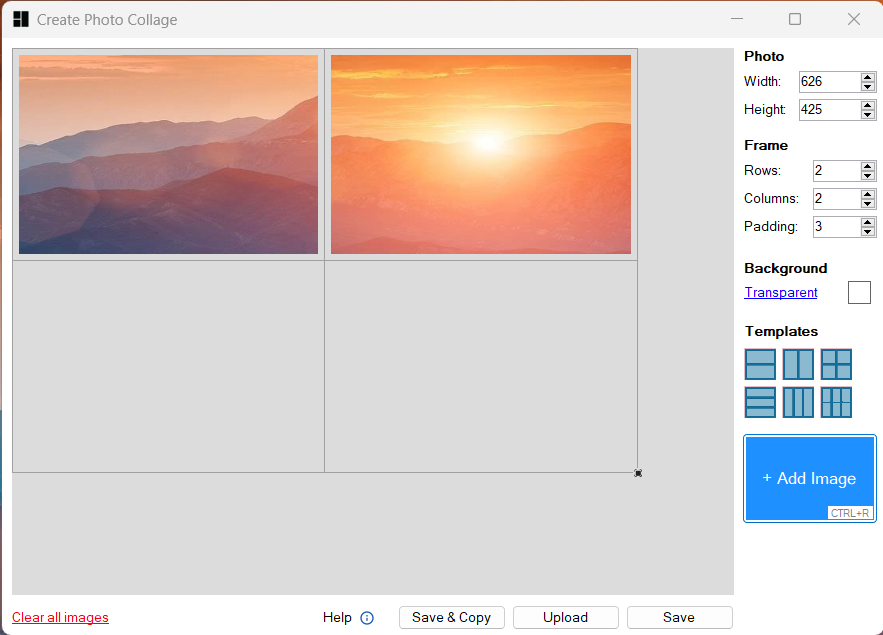 Add photos: To add photos to your collage, click the "Add Image" button or use keyboard (Ctrl+R). This will start the Snipping Tool interface to select the image.
Preview the collage: The application will automatically create a collage preview based on the layout, padding, and background color settings. You can adjust these settings as you like.
Apply padding: If you want to add padding between the images, go to the options and adjust the padding value according to your preferences. The default padding value is 1 pixels. Increasing this value will create more space between the images.
Change background color: To change the background color of your collage, go to the options menu and select the desired color. The default color is set to white, but you can choose any other color from the available options.
Create and Save the collage: Once you're satisfied with the layout, padding, and background color, click the "Save" button. The application will generate a collage based on your settings and display it in a new window. You can also copy it to your clipboard or Upload.
Move Pictures: You can move pictures by dragging them to another cell.
Remove Pictures: You can remove images by left click on the picture.
Congratulations! You've successfully created a photo collage using the Free Snipping Tool application. Enjoy your new collage, and feel free to explore the various settings and options to create even more unique and personalized collages.