ImgHostr Integration
ImgHostr is the only official images host for Free Snipping Tool and integrating it with our app is very simple. Follow these simple steps.
Create an account on ImgHostr
Now open Free Snipping Tool settings and use email/password that you just used to register the account on ImgHostr and click Login button.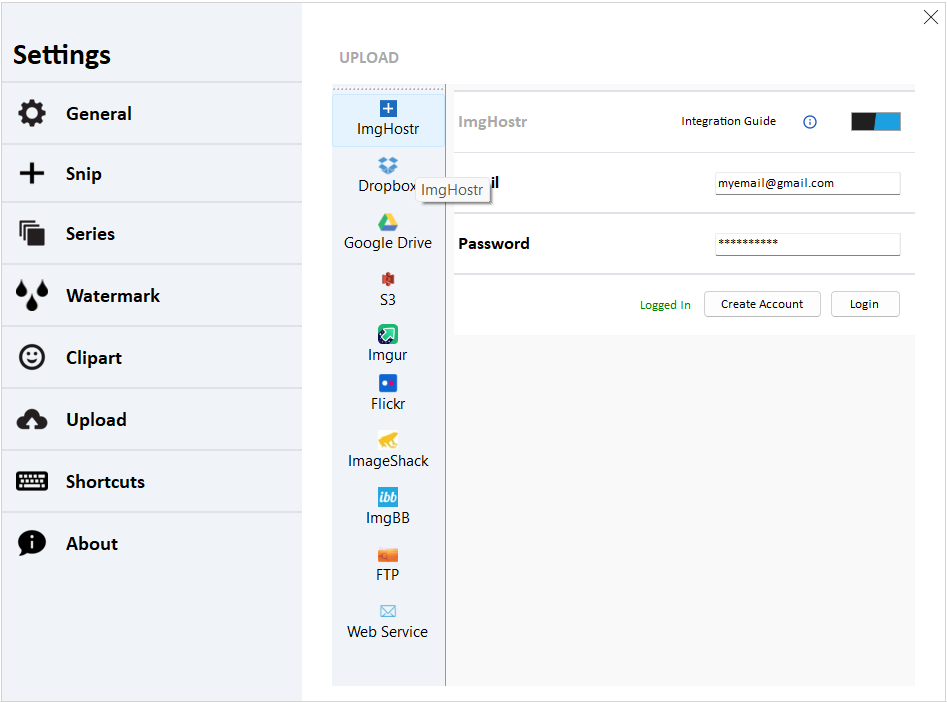 This will link your Free Snipping Tool with ImgHostr and you can view all snips uploaded there.